10 out 138 8122 results. Refine criteria for best results.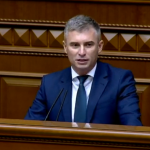 Publishing Date: November 5, 2020
The Verkhovna Rada of Ukraine adopteda draft law 4135 "On the Principles of State Anti-Corruption Policy for 2020–2024 (Anti-Corruption Strategy)", developed by the National Agency on Corruption Prevention (NACP). 320 Members of Parliament voted for this decision. The MPs also supported the finalization of the draft law within just one week. "Adoption of the Anti-Corruption Strategy in today's conditions is a logical and necessary step, as this document gives a chance to not just to restore the anti-corruption system, but to ensure its further development," said Head of NACP Oleksandr...