10 out 143 8122 results. Refine criteria for best results.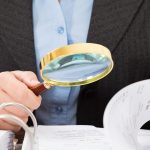 Publishing Date: November 2, 2020
According to the decision of the Constitutional Court of Ukraine No. 13-r/2020 of October 27, 2020, the National Agency on Corruption Prevention (NACP) is deprived of the right to conduct inspections of prevention and detection of corruption. Thus, the NACP terminated scheduled inspections at: The State Agency for Motor Roads of Ukraine (Ukravtodor); The National Agency of Ukraine for Finding, Tracing and Management of Assets Derived from Corruption and Other Crimes (Asset Recovery and Management Agency, ARMA); The Secretariat of the Commissioner for Human Rights of the Verkhovna...