10 out 138 8122 results. Refine criteria for best results.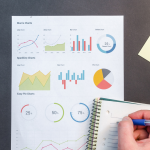 Publishing Date: June 1, 2020
May 31 marked the final date for submission of e-declaration in Ukraine. This year, due to measures related to the spread of coronavirus disease (COVID-19), the officials had 5 months to submit their declarations (from January 1 to May 31). Ukrainian officials submitted some 909,000 e-declarations this year, about 907,000 of which are the annual declarations of incomes and properties – 84,000 more annual public declarations comparing to last year's results. This became possible due to the major change in the National Agency on Corruption Prevention's (NACP) approach to preventi...