10 out 165 8122 results. Refine criteria for best results.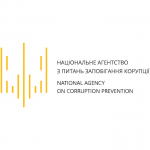 Publishing Date: October 27, 2020
The National Agency on Corruption Prevention (NACP) found indications of inaccurate information in the declarations of two judges of the Constitutional Court – Iryna Zavhorodna and Serhiy Holovaty. This is a violation of Article 366-1 of the Criminal Code of Ukraine. Today, the judges voted to declare this Article unconstitutional. This indicates that Iryna Zavhorodna and Serhiy Holovaty have a conflict of interest when participating in the adoption of decisions. The Law prohibits the judges to participate in a case under such conditions. Thus, the declaration of Serhiy Holovaty f...