10 out 154 8122 results. Refine criteria for best results.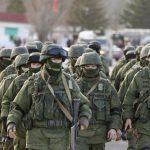 Publishing Date: June 26, 2022
This morning, Kyivites woke up again to the sounds of Russian missiles. A kindergarten and another house, which dozens of children called home, were destroyed. Explosions were also heard in Rivne region. Kharkiv and Mykolayiv were under enemy fire almost all the time. Severodonetsk is 90% destroyed by the Russians. Despite all these atrocities, those responsible for making Russian missiles are still not under sanctions. After all, almost the first thing that sanctions should do is to paralyze the Russian defense industry. While sanctions are successfully imposed on concerns a...