10 out 117 8122 results. Refine criteria for best results.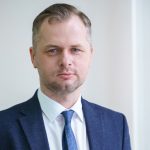 Publishing Date: December 24, 2020
Following the reboot of the National Agency on Corruption Prevention (the NACP) this year, ensuring efficient cooperation with international partners has been one the Agency's objectives. "We are confident that efficient international partnerships are a prerequisite for the creation of effective policies and tools to ensure transparency and integrity of public service. This has been evidenced by our joint achievements", — the NACP Deputy Head, Ivan Presniakov, stated. "Due to collaboration with international partners, we created efficient digital tools: launched the POLITDATA Register, be...