10 out 113 8122 results. Refine criteria for best results.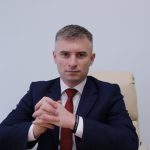 Publishing Date: December 14, 2020
The Decision of the Constitutional Court of Ukraine (CCU) No. 13-r/2020 deprived the National Agency on Corruption Prevention (NACP) of the opportunity to issue administrative protocols related to conflicts of interest. However, the Articles of the Code of Ukraine on Administrative Offenses, which provide for liability for such offenses, remain in force. Despite this, some courts began to close cases of conflict of interest on the basis of the CCU's Decision. In this regard, Oleksandr Novikov, Head of the NACP, addressed Iryna Venediktova, Prosecutor General of Ukraine, and Valentyna Dan...