10 out 154 8122 results. Refine criteria for best results.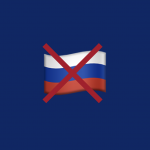 Publishing Date: March 14, 2022
The Head of the National Agency on Corruption Prevention (NACP) Oleksandr Novikov sent a letter to the ministry of finance of the russian federation and the main control department of the president of russia. In the letter, he demands to indicate which Ukrainian and russian officials have been involved in subversive activities in Ukraine in 2014-2022 funded from russia's budget to further verify their asset declarations and indicate if they use this money in their own interests. Thus, the Ukrainian media have repeatedly reported on the creation and support of a network of "agents of influenc...