10 out 138 8122 results. Refine criteria for best results.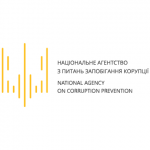 Publishing Date: July 1, 2021
On July 1, the National Agency on Corruption Prevention(NACP) issued an order to Clare Spottiswoode, Chair of the Supervisory Board of NJSC Naftogaz of Ukraine. The NAСP order requires terminating the contract № 1 with the Naftogaz CEO as this contract is illegal according to the Law of Ukraine "On Corruption Prevention" (Part 2, Art. 26). The NACP issued an order after the Cabinet of Ministers of Ukraine (CMU) provided the explanation to the Kyiv District Administrative Court. In its explanations, the CMU stated that to terminate the contract of the Naftogaz CEO it is required that the ...