10 out 143 8122 results. Refine criteria for best results.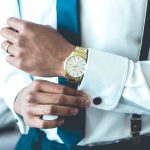 Publishing Date: December 3, 2020
One of the achievements of the rebooted National Agency on Corruption Prevention (NACP) in 2020 was the launch of lifestyle monitoring of the declarants. Within a few months, NACP began monitoring the lifestyle of 47 public servants and submitted 7 materials for full verification of declarations. However, in view of the Decision of the Constitutional Court of Ukraine No. 13-r/2020, the NACP no longer has the right to monitor the lifestyle. We emphasize that lifestyle monitoring is not an investigative measure, and therefore it does not involve excessive interference in the exercise of...