10 out 129 8122 results. Refine criteria for best results.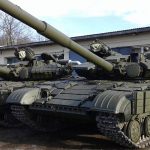 Publishing Date: November 19, 2020
On November 19, 2020, the High Anti-Corruption Court (HACC) overturned judgement concerning the former Director of State Enterprise "Lviv Bronetankovyi Zavod" State Enterprise, Roman Tymkiv, who had previously been found guilty of declaring false information. This became possible due to the decision of the Constitutional Court of Ukraine's (CCU) dated 27.10.2020 No. 13-p/2020 which abolished the responsibility for declaring false data. On May 27th, 2020, the HACC found the official guilty of entering false information into declarations (Article 36-1 of the Criminal Code of Ukraine). Former ...