10 out 143 8122 results. Refine criteria for best results.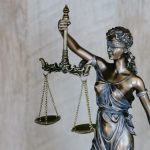 Publishing Date: November 23, 2020
The National Agency on Corruption Prevention (NACP) filed a complaint with the High Council of Justice (HCJ) against Valentyn Tomylko, a Poltava Court of Appeal judge, who closed the administrative case on the basis of the decision by the Constitutional Court of Ukraine (CCU) No. 13-r/2020. Thus, on November 6, the Poltava Court of Appeal overturned the decision of the court of first instance and closed the proceedings in the case of late submission of declarations by an individual, based on the CCU's Decision. "The Court of Appeal considers that the Decision of the Constitutional Court ...