10 out 129 8122 results. Refine criteria for best results.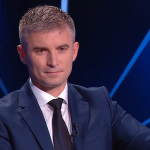 Publishing Date: November 10, 2020
An intransigent stance of anti-corruption agencies on all issues relating to their competence has led to the decision by the Constitutional Court of Ukraine (CCU) on the unconstitutionality of certain provisions of the Law "On Corruption Prevention," – Head of the National Agency on Corruption Prevention (NACP) Oleksandr Novikov shared in "Svoboda Slova" program on ICTV channel. "The NACP began comprehensive checks of declarations only in May this year. Full inspections became one of the reasons for the CCU to adopt the decision. Since May alone, the NACP revealed half a billion hryvnias ...