10 out 144 8122 results. Refine criteria for best results.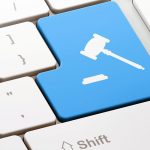 Publishing Date: November 16, 2020
The draft law No. 2195 that proposes the introduction of e-auctions for sales of land plots in the state and communal ownership will significantly reduce corruption risks in the land market. This is mentioned in the analytical review to the draft law produced by the National Agency on Corruption Prevention (the NACP). The draft Anti-Corruption Strategy for 2020–2024 establishes that free privatization of state and communal lands is the biggest source of corruption in land relations, contrary to purchase of lands at electronic auctions. Thus, in order to ensure transparency of the land m...