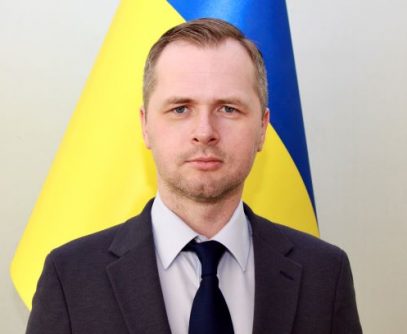 Ivan Presniakov
Deputy Head of the National Agency on Corruption Prevention
Contacts
Reception: +38(044)200-08-21
Biography
Asstes Declaration
Deputy Head of the National Agency on Corruption Prevention
Reception: +38(044)200-08-21
Ivan Presniakov graduated from Kyiv-Mohyla Academy with a degree in political science.
He also studied at the Center for Social Studies at the Institute of Philosophy and Sociology of the Polish Academy of Sciences, where he received a master's degree (MA degree with merit) in "Society and Politics", a diploma issued by the University of Lancaster, UK.
He worked in non-governmental organizations and think tanks, such as the International Center for Policy Studies, the Ukrainian Institute of Public Policy. He also served as an assistant-consultant to the Chairman (later – Deputy Chairman) of the Committee on Anti-Corruption Policy of the Verkhovna Rada (Ukrainian Parliament). He also has an experience in leading international technical assistance projects to Ukraine in the field of anti-corruption (including projects of the United Nations Development Programme in Ukraine and the United States Agency for International Development).
Working in the Verkhovna Rada and technical assistance projects, he was directly involved in the development, advocacy and implementation of key legislation on the prevention of corruption (Law "On Prevention of Corruption", "On the National Anti-Corruption Bureau of Ukraine", etc.).
He was appointed as a Deputy Head of the National Agency on Corruption Prevention by the order of the National Agency on Corruption Prevention No. 39-k / tr of January 24, 2020.