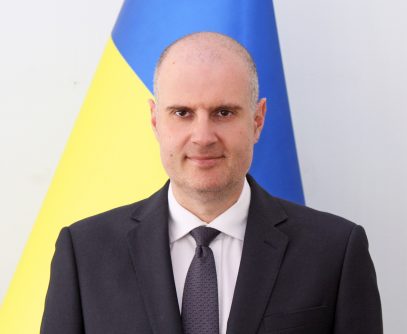 Oleksandr Starodubtsev
Deputy Head of the National Agency on Corruption Prevention
Contacts
Reception: +38(044)200-08-22
Biography
Asstes Declaration
Deputy Head of the National Agency on Corruption Prevention
Reception: +38(044)200-08-22
Oleksandr Starodubtsev graduated from National Technical University «Kharkiv Polytechnic Institute», received a Master of Business Administration (MBA) degree from the Kyiv-Mohyla Business School, and was one of the first participants in the Ukrainian Emerging Leaders Program at the Stanford University (USA).
One of the initiators of the public procurement reform "Prozorro", co-founder of the civic platform "New Country" and the educational initiative "Open University of Maidan".
He headed the National Civil Service Agency of Ukraine, the Public Procurement Regulation Department of the Ministry of Economic Development and Trade of Ukraine, and the office of the International Finance Corporation.
He was appointed as a Deputy Head of the National Agency on Corruption Prevention by the order of the National Agency on Corruption Prevention No. 438-k / tr of May 12, 2020.