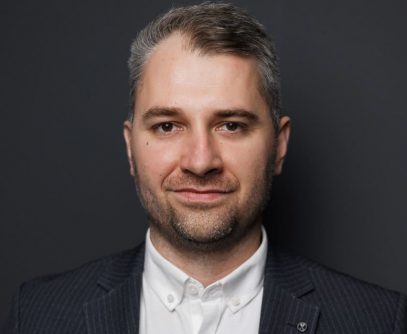 Iaroslav Liubchenko
Deputy Head of the National Agency on Corruption Prevention 
Contacts
Biography
Declaration of income
Deputy Head of the National Agency on Corruption Prevention 
Born on August 19, 1991 in the village of Novoarchangelsk, Kirovohrad oblast.
Education
In 2013, he graduated from the National University "Yaroslav the Wise Law Academy of Ukraine", majoring in "law".
Studied at programs on European integration, international law and public management abroad (Riga Graduate school of Law (Latvia), University of Tartu (Estonia), Lee Kuan Yew School of Public Policy (Singapore), Arbitration Academy (France) and others).
Doctor of Philosophy in Law.
Professional activity
From February 10, 2023 — Deputy Head of the NACP.
Iaroslav Liubchenko is responsible for the following areas of the NACP's work:
building integrity in the field of security and defense, local public authorities, using best practices and international standards of OECD, EU and NATO;

development of the institute of whistleblowers;

conducting anti-corruption expertises and minimizing corruption risks in various areas, in particular, during reconstruction.
Iaroslav Liubchenko started his career in the NACP in 2020 as Deputy Chief of Staff, and later headed the Legal Department.
2016 – 2020 — Junior, Senior Researcher at the Research Institute of State Construction and Local Self-Government of the National Academy of Legal Sciences of Ukraine.
2017 – 2019 — Legal Consultant at the NGO "Transparency International Ukraine" Prozoro.Sales and LLC "Deloitte Consulting Overseas Projects" USAID Health Reform Support Project.
February 2016 – April 2016 – Chief Specialist of the Department of Pre-Trial Settlement of Disputes of the Office of Representation of State Interests in Foreign Jurisdictional Bodies of the Department for Judicial Work and Bankruptcy of the Ministry of Justice of Ukraine.
December 2015 – February 2016 – Chief Specialist of the Corruption Prevention and Detection Sector of the Main Territorial Department of Justice in Kyiv.