The National Agency on Corruption Prevention  (NACP) has
launched a new section
on the "War and Sanctions" Portal within the "War and Art" project. It should help track sanctions violations in global operations on the art market.
From now on, everyone can easily monitor the circulation of art products that are bought or sold by sanctioned Russians. Russian oligarchs, despite the sanctions imposed on them, can still easily hide and launder their money through art objects. Painting, sculptures, artistic jewelry - this is exactly what is used as a loophole to circumvent sanctions. The "War and Art" section will contribute to the work on preventing the circumvention of sanctions, finding artistic assets of sanctioned Russians with the aim of their further freezing, confiscation and future transfer to Ukraine.
From now on, all these objects of art will be united in one database, which will make it easier for virtuous art market participants to carry out "sanctions" checks and make it difficult for Russian oligarchs to sell such assets. In the "War and Art" section, you can learn more on the art objects owned by sanctioned persons, or which were sold or bought by them, starting from 2014, the beginning of the Russian-Ukrainian war.
Currently, the section contains information on more than 300 art objects. Among their owners are Russian billionaire Vyacheslav Kantor, model Daria Zhukova, rapper Timur Yunusov (Timati) and other individuals who are under sanctions for directly supporting Russia's war against Ukraine.
The new section also allows you to report on an art object owned by Russians. So, if you have relevant information and evidence regarding such an asset, report it by filling out the
appropriate form
on the portal. "War and Art" will contribute to the prevention of circumvention of sanctions and the search for artistic assets of sanctioned persons with the aim of further freezing these assets, confiscating them and transferring them to Ukraine.
The information presented in the section is collected from open sources. Data on the value and owners of art objects can be changed and updated during the verification process. Usually, sanctioned entities try to hide the ownership of such assets. The process of updating information is quite complicated, because there is no official data on the direct owners of art objects, formally it can be their relatives, or the owner can change several times in short periods of time, etc.
For reference. Since the beginning of Russia's full-scale invasion of Ukraine, the NACP together with the Ministry of Foreign Affairs of Ukraine (MFA), the Security Service of Ukraine (SSU), the Ministry of Justice of Ukraine and other institutions began work on the formation of sanctions lists of Russians involved in the war against our state
The role of NACP in sanctions policy is provided for in the Individual Sanctions Roadmap developed by the
Stanford International Working Group on Russian Sanctions
.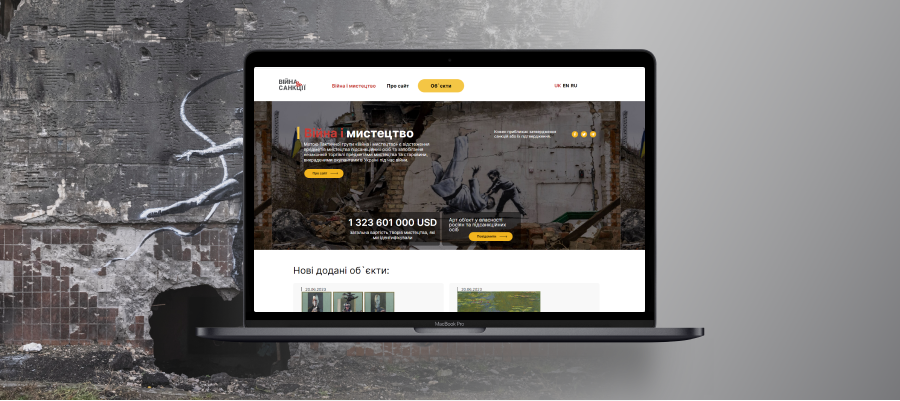 War and Art: The NACP has launched a new section on the "War and Sanctions" Portal regarding the policy of integrity in the art sphere