10 out 163 8122 results. Refine criteria for best results.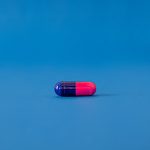 Publishing Date: November 18, 2022
On May 22, 2022, the Verkhovna Rada of Ukraine accepted the Law of Ukraine «On corrections to the Law of Ukraine «on Medical Drugs» concerning limitation of circulation of medicines, production of which is located on the territory of the russian federation or republic of belarus, and also on export of medical drugs from Ukraine» (the Law). Its goal is to limit the circulation of medicines in Ukraine, the production of which is at least partially located in the Russian Federation or Belarus, so that the world will also refuse these supplies. At the same time, despite the proper goal, the Law co...