10 out 144 8122 results. Refine criteria for best results.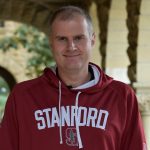 Publishing Date: May 13, 2020
The Head of the National Agency on Corruption Prevention (NACP) appointed Oleksandr Starodubtsev as his deputy. Oleksandr Starodubtsev will be responsible for the following areas: Prevention and detection of corruption;Personnel management and development;Digital transformation. Oleksandr Starodubtsev is one of the co-founders of the public procurement reform "Prozorro", and civic platform "Nova Kraina" and the educational initiative "Open University of Maidan". He has management experience in both - public sector and business. Oleksandr Starodubtsev headed the National Civil Ser...