10 out 154 8122 results. Refine criteria for best results.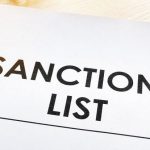 Publishing Date: September 21, 2022
The NACP initiated the imposition of international sanctions on another 19 legal entities and 15 individuals supporting the war against Ukraine. This is already the 25th list that NACP sent to the Ministry of Foreign Affairs of Ukraine for the expansion of sanctions by partner countries. A total of 19,300+ individuals and 4,100+ legal entities have already been added to the lists. The new list includes: companies involved in strategic sectors of the Russian economy, including the military-industrial complex. Among them, the list includes the corporation "Roscosmos", which per...