Head of Ukraine's National Agency on Corruption Prevention (NACP) Oleksandr Novikov and UNDP Acting Resident Representative in Ukraine Manal Fouani discussed NACP's role in ensuring an effective and transparent post-war reconstruction process in Ukraine, as well as an analysis of the corruption risks in humanitarian aid sphere.
Oleksandr Novikov noted that the NACP is already analyzing all possible corruption risks that may arise during receiving humanitarian aid. He added that the Agency shall present its findings to the public and solutions to tackling the identified risks shortly.
"We are already actively working on identifying all possible corruption risks in the humanitarian aid sphere. Our goal is to prevent each of them. After all, the life and safety of our people depend on it," said the Head of the NACP.
He also stressed the importance of raising awareness on whistleblowing in Ukraine.
"Whistleblowing is already a common practice in many democratic countries all over the world. Ukrainians are already exposing collaborators, the location of invaders' tanks, and assets of the
persons imposed with international sanctions
. After the war, exposing corruption should become a common habit among Ukrainians," Oleksandr Novikov highlighted.
The counterparts also discussed the post-war reсovery of Ukraine. 
Manal Fouani, acting UNDP Resident Representative in Ukraine, said her organization has been working closely with the Government for many years to promote transparency in all areas of governance and will continue doing so. "UNDP will continue working closely with Ukraine's National Agency for the Prevention of Corruption to ensure transparency and integrity in Ukraine's recovery process," she said. "We also fully support the Government's commitment to a participatory process that fully engages civil society in the country's recovery process."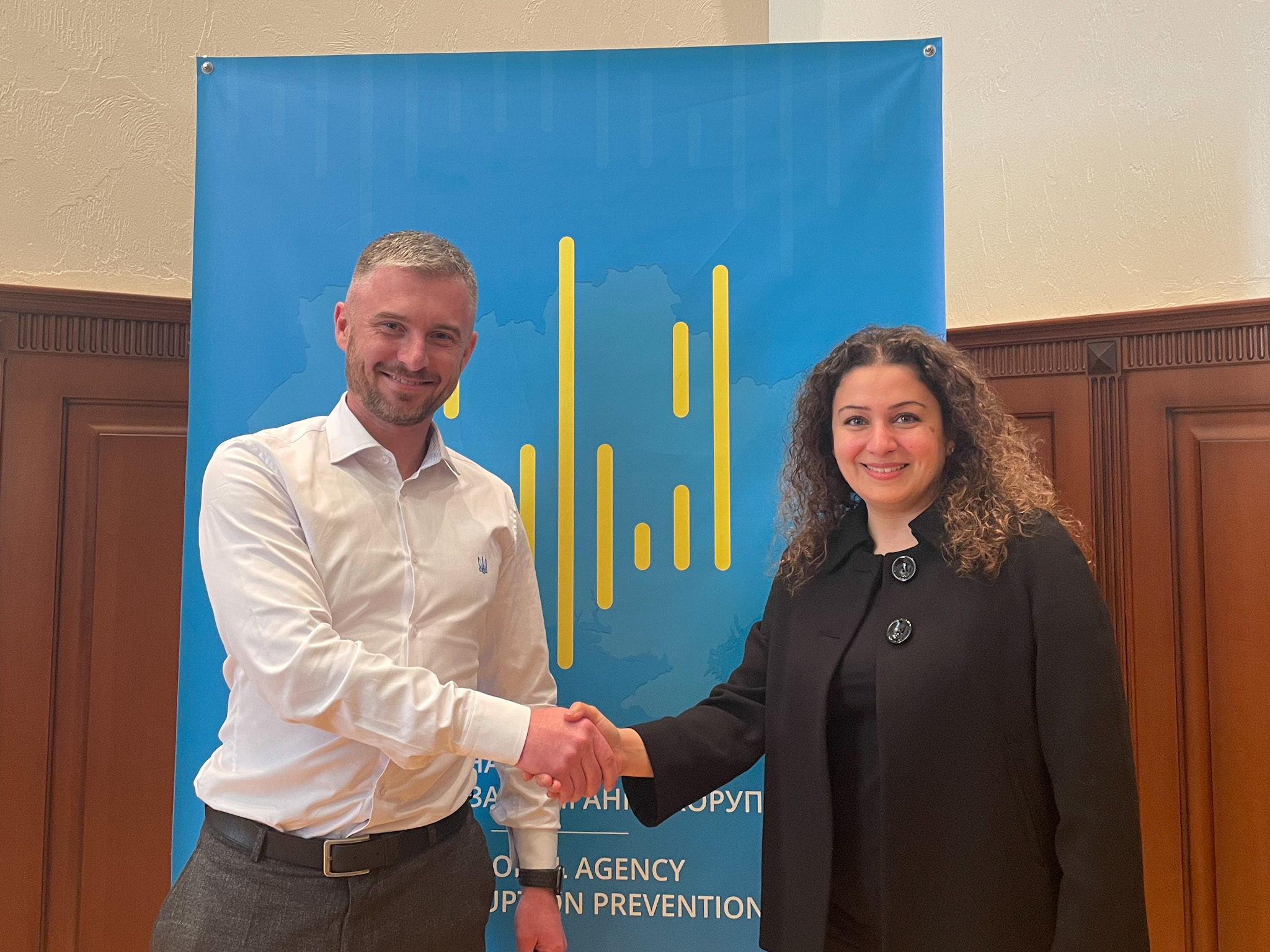 Head of Ukraine's Corruption Prevention Agency and UNDP Acting Resident Representative in Ukraine discussed transparent and effective mechanisms of post-war reconstruction of Ukraine