Head of Ukraine's National Agency on Corruption Prevention (NACP) Oleksandr Novikov addressed the management of 16 Swiss banks.
Banks contacted by NACP: Credit Suisse Group AG, Julius Baer Group, UBS Group AG, J. Safra Sarasin, Bank Lombard Odier & Co, Pictet Group, Edmond de Rothschild, Efg International, UBP Union Bancaire Privee, Bank Vontobel , Raiffeisen, Zurich Cantonal Bank, PostFinance, Migros Bank, CIM Banque and Dukascopy Bank.
In the letter, he thanked Swiss banks for freezing millions of assets of sanctioned Russians supporting the war in Ukraine.
Oleksandr Novikov stressed that taking into account the atrocities of the Russian army, there will be more sanctions applied soon. Therefore, the banks should be prepared that Swiss authorities may appeal to them with more requests for Russian assets freezing.
To help Swiss banks to assess their Russian clients, the Head of NACP suggested them to review the lists of those individuals, which are at risk to be imposed with sanctions shortly. The list is available on the special resource named War and Sanctions: 
invites banks to review the list of people who will soon be sanctioned on the portal "War and Sanctions": https://sanctions.nazk.gov.ua/en/.
He also called on the bank's employees to inform about the assets that the Russians are trying to hide by using the Whistleblower Portal on the Assets of Persons Involved in the Russian Aggression against Ukraine (http://www.reportsassets.nazk.gov.ua/en), developed by the Ukrainian Task Force.
"In this war, Ukrainian demonstrate unique unity in fighting for the future of their army and for the future of the whole Europe, and I believe that with your assistance an end to this war will become possible in much shorter terms," Oleksandr Novikov concluded.
See the original letter below.
[pdf-embedder url="https://nazk.gov.ua/wp-content/uploads/2022/04/2022-04-07-09.10.18-converted.pdf" title="2022-04-07 09.10.18-converted"]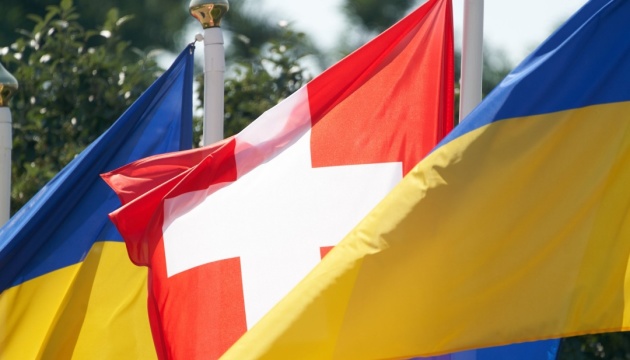 Ukraine's Corruption Prevention Agency proposes Swiss banks to check if their Russian clients will be imposed with sanctions soon